Redesign . . . Redefined.
Redesign . . . Redefined.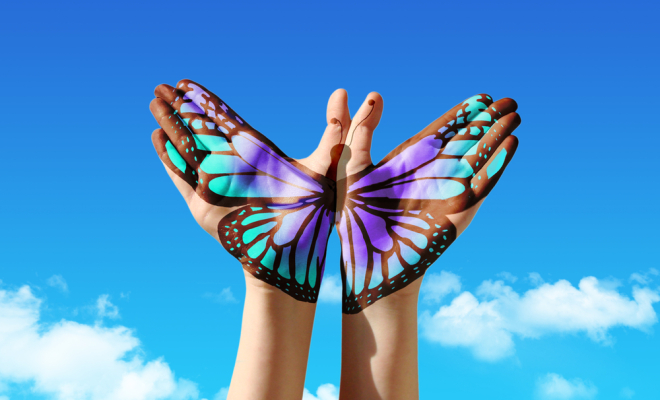 Monday, August 15, 2016 - 08:30
Change can be exhilarating.  It can be exciting and redefining — or it can knock you off your feet with a fury. Last year, I cycled through both sides of that spectrum and I'm still more than a little dazed. One redesign creatively transformed my website; the other completely alchemized my life with bottomless grief.
In the time it took to run to a yoga class and back, I went from loving wife to devastated widow. My husband, Rich, better half — and other half of the Small Agency, died suddenly in October.  He was the PR to my Creative, Irish to my Italian, singer to my wannabe — and love of my life. A loving, generous, caring guy, he wrote and pitched media, ideas, editorials and was a virtual force of inspiration. Armed with the long, respected history of heavy-hitter PR positions at major NYC firms preceding our own 'small' agency, he left an indelible mark on my creative spirit – as well as a crater sized hole in my heart.
My Small Talk website has desperately needed a revamp for some time.  A few months ago, the new creative branding I designed for the website finally went live. Created nearly a year ago, as many timelines are, the one for my kickass web design proved to be fluid as fate.  In the queue that mid-October night, it became just one more illustration of how life can change forever in a nanosecond, leaving all the day-to-day in its wake.
So, my new website is pretty cool, thank you.  It's savvy yet fun, easy to navigate and hopefully very inviting; so different than grief which isn't nearly as ordered or linear. Loss is immeasurable — and unpredictable. As days and months pass, the expected daily ride can be a roller coaster of ping ponging emotions, making it hard to keep level or confident of the terra firma beneath your feet. Now those feet have only one job to do -  put one in front of the other every day.
The loss of my sweet husband/agency partner torpedoed my personal world but I would not do him any homage if I forgot his professional example. Rich's well known dedication to his clients was as unparalleled as his commitment to energetic, inspired, added-value service.  So, I will continue to do what I do best —for him and for myself — content and creative.  Life's timelines may be fluid; advertising's are not.  And since I've never in my long career missed a deadline, I don't intend to start now. After all, how could I not follow in my partner's size 11 1/2 professional footsteps?
Rich leaves a legacy of generosity, inspiration, kindness and yes, fun to everyone who knew and loved him. He had a quirky sense of humor and loved mine as well, so hell, yes, humor will still show up in the darnedest places. I'll keep writing like a boss because that's how I roll and exactly how he would want me to 'use your words'.
The one thing that is sure in life is that it gives no do-overs.  Whatever you do today, make it count.  Say what you need to say to whomever you need to say it.  Use YOUR words, but fill them with meaning, integrity and kindness in life and yes, in business.  And if those words could use a little redesign, bring it on.  As my Rich always said – "I understand – totally."
Other Recent Posts